Graduate students
Youn Hee Cho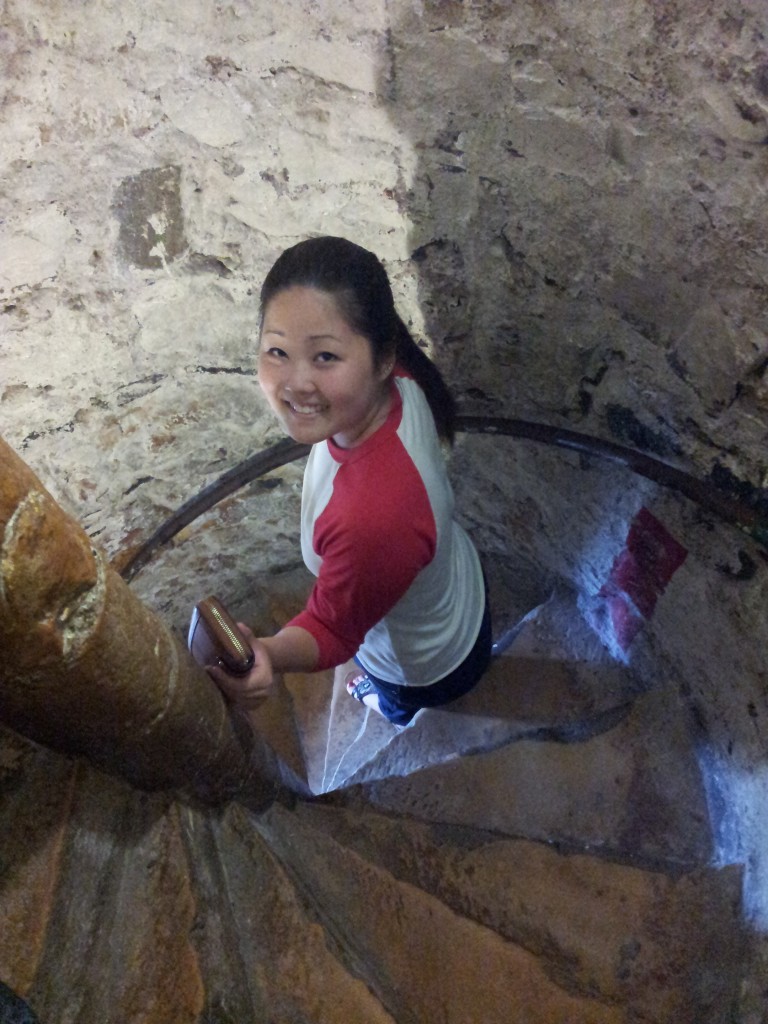 I joined the lab in May 2015 as an undergraduate volunteer and I then completed an undergraduate thesis in Dr. McPhee's lab before entering the Molecular Science graduate program. I've had a special interest in science for as long as I can remember, and I have lots of memories of trying out experiments I had seen on TV (frequently ending in a huge mess – much to the dismay of my parents).
My project in Dr. McPhee's lab focuses on adherent-invasive Escherichia coli (AIEC) resistance to host defense peptides. Specifically, I am investigating many AIEC strains for the differences between basal levels of resistance and resistance induced by specific growth conditions.
Raymond Huynh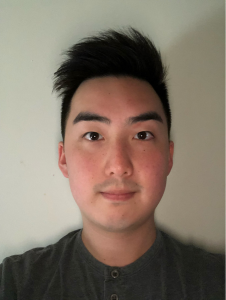 Raymond is an undergraduate alumnus of the McPhee lab. His undergraduate work focused on promoter diversity of PmrD, a connector protein that links the PhoPQ and PmrAB two component systems and the relationship between this promoter diversity and host-defense peptide resistance. In his MSc, he will study the role of the QueE protein in bacterial filamentation and how that drives resistance to host-defense peptides.
Arooj Qamar
Madison Tomlinson
Undergraduate students
Ingrid Bancolita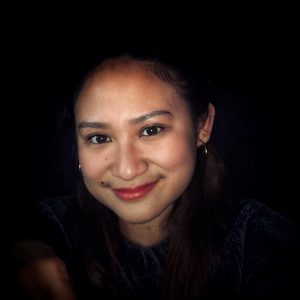 I'm an undergrad in Biomedical Science who joined the McPhee lab in 2020 as a thesis student. My project looks at the application of ultrasound microbubbles (USMBs) as a novel method for treating drug resistance in Gram-negative bacteria. Drug resistance in Gram-negative bacteria is mainly attributed to the outer membrane. Studies investigating mechanisms of resistance in these microbes have found that antibiotic activity can be enhanced when membrane permeability is improved. Since ultrasound-mediated drug delivery has been effective against Gram-positive biofilms, I want to apply this method to Gram-negative bacteria to determine whether it can potentiate the activity of antibiotics that are normally excluded by the outer membrane.
Ipar Karaali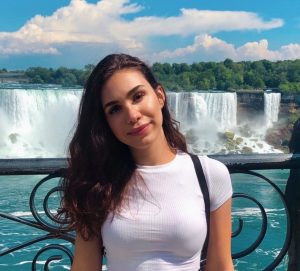 My name is Ipar Karaali and I am a 4th year Environmental Biology student at Ryerson University. I joined the McPhee Lab in 2020 as a thesis student, after doing SCI 999 with Dr. McPhee in the Summer of 2020. My passion for microbiology sparked in my first year at Ryerson, when I saw Daphnia magna under a microscope. It made me think about how there is an entire world of organisms that we can't even see, smaller than daphnia, with intricate detail and incredible biological superpowers that we still try to understand today.
My project is about the PmrAB system in Escherichia coli and how it responds to changes in LPS, or lipopolysaccharide. The PmrAB system is a two-component system found in Gram negative bacteria that regulates many functions in the cell as responses to signals in its surroundings, through modification of LPS structure. My goal is to get a better understanding of how lipopolysaccharides are modified in response to the bacteria's surroundings and how the transcription of PmrAB genes are affected by these environmental changes.
Urooj Khan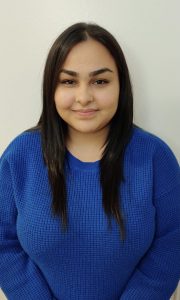 Urooj joined the McPhee Lab as an undergraduate thesis student in the fall of 2020. Over the past few years at Ryerson, she developed an interest in host-pathogen interactions and has since been motivated to apply her knowledge in a laboratory setting. Her project focuses on the PhoPQ-PmrD-PmrAB two component systems in Shigella flexneri to determine how the broken PmrD gene affects the bacteria's phenotypes, particularly its lipopolysaccharide pattern, when grown under different growth conditions. Outside of the lab, Urooj enjoys hiking and fine dining. 
Jocelyne Mendez-Guzman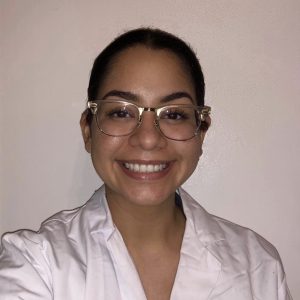 I'm a fourth-year Biomedical Science student minoring in Psychology. I have always been fascinated by the human body and what happens to it when we become ill. Thanks to courses like medical microbiology and immunology, I continue to have this passion down to the microscopic level!
I joined the McPhee Lab in January 2020 as an undergraduate volunteer and am currently pursuing my undergraduate thesis. My project focuses on the post-transcriptional effects of lipopolysaccharide (LPS) on proteolytic OmpT activity. I will be working on E. coli with LPS deficiencies to elucidate whether differences in the modified LPS structure affect OmpT's ability to cleave antimicrobial peptides.
Natasha Porco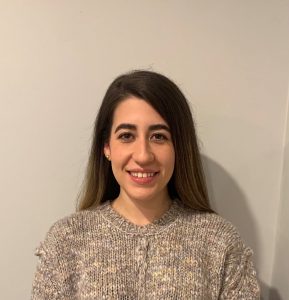 I am in my fourth year of Biomedical Sciences at Ryerson and I joined the McPhee lab in 2020 as a thesis student. My project looks at uropathogenic E. coli (UPEC) filamentation through the activation of the PhoPQ system. During urinary tract infections, this system is activated in UPEC in response to stressful environmental conditions in order to promote survival. The goal of my project is to further understand and characterize filamentation mediated through this regulatory system.
McPhee Lab Alumni
Adam Khan – MSc student – 2017-2019
Zohra Kassam – undergraduate thesis student 2019-2020
Nathaniel Katzenberg – undergraduate thesis student 2019-2020
Avery Malpass – NSERC USRA undergraduate thesis student 2019-2020
Reshmi Misir – undergraduate thesis student 2019-2020
Deserie Montances – undergraduate thesis student 2019-2020
Eesa Chaudhry – visiting international student – 2018-2019
Abuzar Zainul Abedin – NSERC USRA 2017 and 2018; undergraduate thesis student 2018-2019
Disha Acharya – undergraduate thesis student 2018-2019
Jasika Bashal – undergraduate thesis student 2018-2019
Joy Dallaire – undergraduate thesis student 2018-2019
Anna Mapili – undergraduate thesis student 2018-2019
Michael Renouf – MSc student – 2016-2018
Sheena Shah – visiting international student – 2017-2018
Rebecca Cabral-Dias – undergraduate thesis student 2017-2018 (co-supervised with Dr. Costin Antonescu)
Najih Ismail – undergraduate thesis student 2017-2018
Ashuka Kayastha – undergraduate thesis student 2017-2018
Shion Song – undergraduate thesis student 2017-2018
Riasad Fadle Aziz – undergraduate thesis student 2017-2018
Tanuja Sutradhar – undergraduate thesis student 2017-2018
Viktoria Weisz – undergraduate volunteer 2016-2017
Mario Vargas MSc – graduate student 2015-2018
Jessica Kociper – undergraduate volunteer 2016-2017
Lauren Phillips – undergraduate thesis student 2016-2017
Veronica Cojocari – undergraduate thesis student 2015-16
Mariya-Nikol Leshchyshyn – undergraduate volunteer 2015-2016
Achjuthan Raveendran – undergraduate summer student 2016