Graduate students
Youn Hee Cho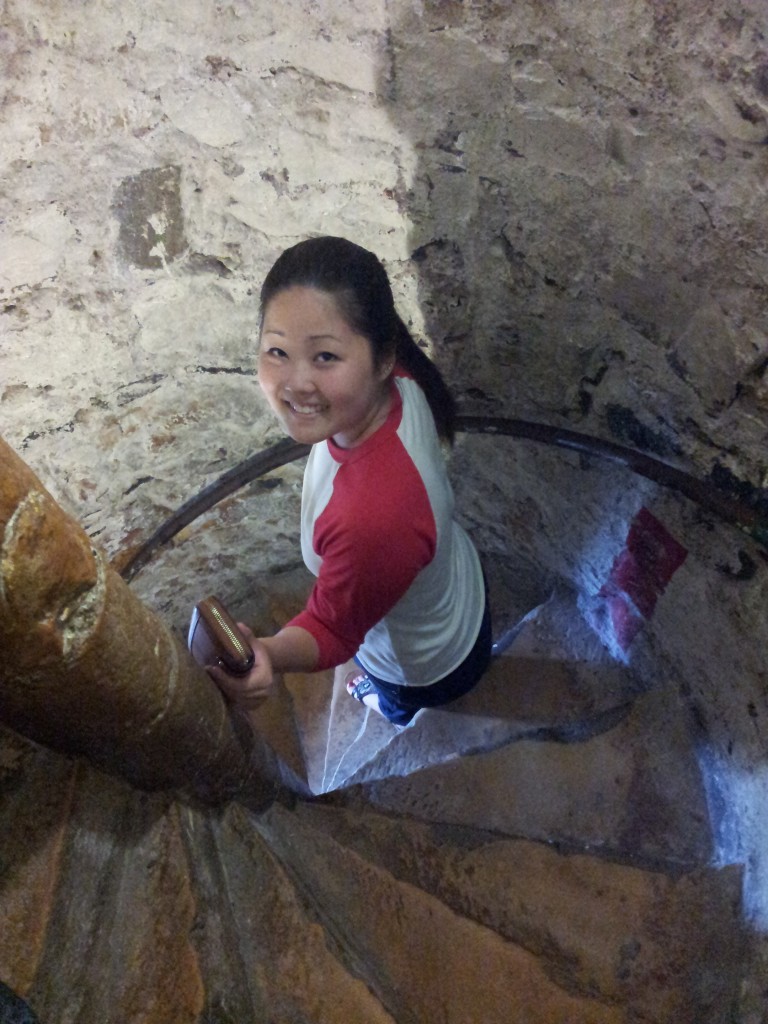 I joined the lab in May 2015 as an undergraduate volunteer and I then completed an undergraduate thesis in Dr. McPhee's lab before entering the Molecular Science graduate program. I've had a special interest in science for as long as I can remember, and I have lots of memories of trying out experiments I had seen on TV (frequently ending in a huge mess – much to the dismay of my parents).
My project in Dr. McPhee's lab focuses on adherent-invasive Escherichia coli (AIEC) resistance to host defense peptides. Specifically, I am investigating many AIEC strains for the differences between basal levels of resistance and resistance induced by specific growth conditions.
Adam Khan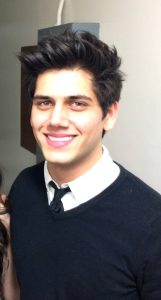 I joined the McPhee lab in the fall of 2017 as a first year Master's student. While completing my undergraduate degree at the University of Toronto, I developed a passion for the field of Microbiology and have been motivated to pursue a research-based degree ever since. I am working under the supervision of Dr. McPhee, primarily investigating the resistance response of different strains of adherent-invasive Escherichia coli (AIEC) to a steady concentration of host defense peptides. Outside of the lab, I like to watch and play sports, travel, and watch more than my share of Netflix.
Raymond Huynh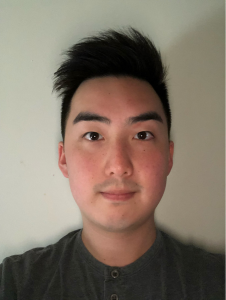 Raymond is an undergraduate alumnus of the McPhee lab. His undergraduate work focused on promoter diversity of PmrD, a connector protein that links the PhoPQ and PmrAB two component systems and the relationship between this promoter diversity and host-defense peptide resistance. In his MSc, he will study the role of the QueE protein in bacterial filamentation and how that drives resistance to host-defense peptides.
Undergraduate students
Zohra Kassam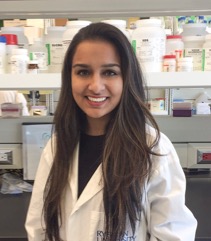 Zohra Kassam joined the McPhee Lab in the summer of 2019. Her work focuses on characterizing novel alleles of the pmrA gene and assessing whether these alleles have altered activity in Escherichia coli. The project that she is presently working on involves creating truncated mutants of PmrA and subjecting various strains of E. coli that possess these mutants to killing/survival assays upon exposure to different stressor conditions.
Zohra has an academic background in health science as well as biomedical science. While the pursuit of science will always be her foremost passion, she also pursues a variety of interests outside the lab. Zohra is a professional singer, holds a diploma in Fine Art, and is presently completing a French Language certificate.
Nathaniel Katzenberg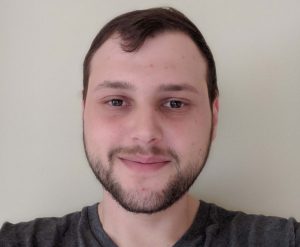 I am a thesis student who joined the McPhee lab in the summer of 2019. I am currently completing my undergraduate degree in biomedical sciences at Ryerson University including a minor in Psychology. Over my time at Ryerson, I have developed a growing passion for molecular biology and disease associated pathogens. With a family history of irritable bowel disease, the research conducted in Dr. McPhee's lab motivates my desire to continue pursuing biological research. Off campus, my interests include paintball, audio recording, softball and video games.
My project includes characterizing PhoPQ expression in different strains of adherent-invasive Escherichia coli (AIEC), to determine whether or not there are differences in the behaviour of this conserved virulence regulator in different strains of AIEC.
Avery Malpass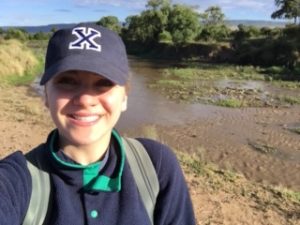 I joined the McPhee lab in May of 2018 as a volunteer for the summer. I am a fourth year Honours Biology student from St. Francis Xavier University in Antigonish, Nova Scotia. I returned to the lab in May of 2019 as an NSERC USRA and thesis student under Dr. McPhee's supervision. My project focuses on omptin activity towards serum and complement. Specifically, I am examining how various omptins permit bacterial survival against host defenses by cleaving proteins involved in the complement cascade. Outside of the lab, I enjoy running, yoga, trying new food, and spending time with family and friends.
Reshmi Misir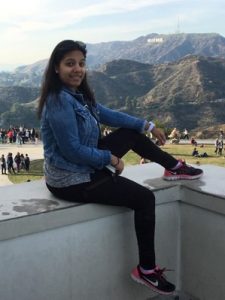 Hey, my name is Reshmi Misir and I am a 4th year student at Ryerson University majoring in biological sciences. I have always been interested in science since I was little. In fact, I was one of those kids who would stay in with the science teacher to help set up experiments rather than to go out for recess! It's just something about the human body and
bacteria that fascinates me.
I joined Dr. McPhee's lab at MaRS in May 2019. I started off as a SCI999 student and
then pursued to do my thesis project in September 2019. My project consists of altering core-antigen structures on K12 E. coli strains to observe changes in signalling via the PhoPQ system. In my spare time, I love to travel, spend time with my family/friends, and binge watch old/new shows; especially Pokémon and Friends.
Deserie Montances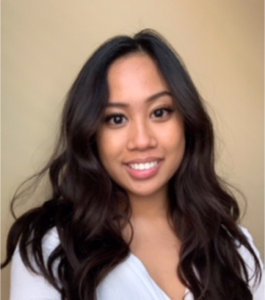 I am a fourth-year biomedical science student working towards a future in research with an interest in microbiology and immunology. My interest in research especially developed during my time in my undergraduate biology labs.
I joined Dr. McPhee's lab in May 2019 as a research volunteer. My project focuses on further establishing an understanding of the mechanisms involved in adherent-invasive Escherichia coli (AIEC) type 6 secretion system. My work is particularly interested in identifying how the AIEC type 6 secretion system is involved in macrophage cell death. Aside from my passion for science, I also have a love for art and great food.
McPhee Lab Alumni
Abuzar Zainul Abedin – NSERC USRA 2017 and 2018; undergraduate thesis student 2018-2019
Disha Acharya – undergraduate thesis student 2018-2019
Jasika Bashal – undergraduate thesis student 2018-2019
Anna Mapili – undergraduate thesis student 2018-2019
Michael Renouf – MSc student – 2016-2018
Sheena Shah – visiting international student – 2017-2018
Rebecca Cabral-Dias – undergraduate thesis student 2017-2018 (co-supervised with Dr. Costin Antonescu)
Najih Ismail – undergraduate thesis student 2017-2018
Ashuka Kayastha – undergraduate thesis student 2017-2018
Shion Song – undergraduate thesis student 2017-2018
Riasad Fadle Aziz – undergraduate thesis student 2017-2018
Tanuja Sutradhar – undergraduate thesis student 2017-2018
Viktoria Weisz – undergraduate volunteer 2016-2017
Mario Vargas MSc – graduate student 2015-2018
Jessica Kociper – undergraduate volunteer 2016-2017
Lauren Phillips – undergraduate thesis student 2016-2017
Veronica Cojocari – undergraduate thesis student 2015-16
Mariya-Nikol Leshchyshyn – undergraduate volunteer 2015-2016
Achjuthan Raveendran – undergraduate summer student 2016